Sotheby's Auction house in Geneva recently sold a number of coloured diamonds at record breaking prices
A rare pear-shaped vivid pink diamond fetched $42.8 million at auction on 17 May 2016. The "Unique Pink", weighing 15.38 carats and mounted on a ring, sold to an Asian private collector bidding by telephone, the auction house said. It is the highest price ever paid for a Vivid Pink Diamond eclipsing the former record of $39.8million for a 16.08 ct Vivid Pink diamond set back in November 2015.
Another large coloured diamond known as the Oppenheimer Blue has set a new auction record, reaching a price of $50.6m. The 14.62-carat gem was sold after 20 minutes of phone bidding at Christie's auction house in Geneva, Switzerland, on Wednesday.
The diamond is understood to have got its name from the late Sir Philip Oppenheimer, who worked for de Beers and ran the Diamond Trading syndicate in London.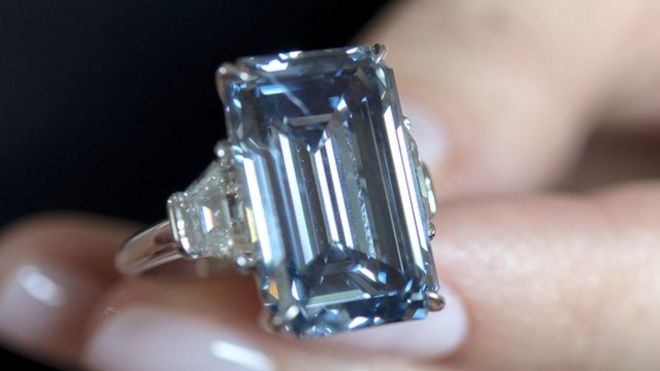 Coloured diamond prices are continuing to increase and show no sign of slowing. It is an exciting time to be involved in coloured diamonds.