Honest, Genuine, Personal Service
IN 2007 HOPE DIAMONDS WAS BORN.
It was a year after I had my daughter and the idea of going back to work in the Finance industry did not appeal at all. I was looking for a side project, almost a hobby and due to my families history in the diamond trade this seemed like a good place to start. I started slowly and began selling diamonds to friends and the referrals picked up from there. 
When my daughter hit kindy, I knew it was time to expand out to an office space and so I moved into London Court, opening only two days a week. I had a few good years there before moving to St Georges Tce. We now have our home in Applecross and are loving the community feel of the new office.
What I wasn't expecting was that I would enjoy it so much. It is such a treat working with people to create amazing pieces of jewellery and family heirlooms. I get to be involved in some very special moments with people and I have met some lovely clients who have become friends along the way.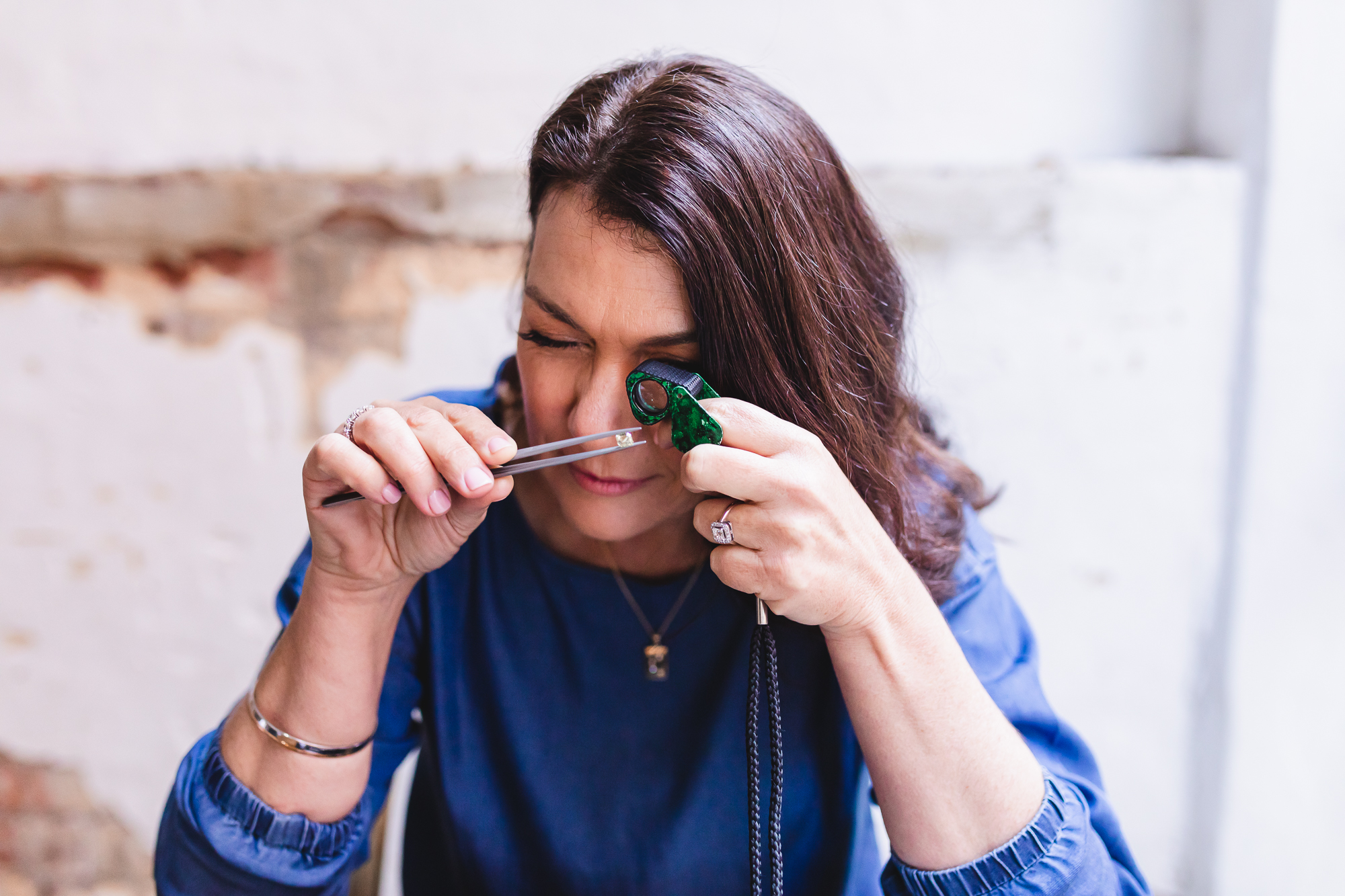 If you have any more questions, please call or make an appointment to come in and see us.
Darren and I would like to thank you so much for working with us to design and deliver my perfect engagement ring! Living up north it was daunting at the beginning not starting the process in person, but communication throughout was so fantastic and made us feel so at ease. The final product is stunning and better than we could have asked for. We look forward to continuing to work with Julie at Hope Diamonds in the future. If you are looking to get jewellery made I could not recommend Hope Diamonds more. Thanks again!
Julie was an absolute pleasure to work with - helping my fiancé craft a stunning engagement ring with just the right blend of classic/modern style. Once I got involved for the design of my wedding band, I truly got to see how well Julie listens to ideas while working to create something breathtaking (and within budget!). My band has sapphires and a slightly different shape, making it unique - but it sits perfectly with my engagement ring like they are part of a matching set even though they are so different. I can't recommend enough. Thank you Julie and Hope Diamonds.
Thank you so much to Julie for her friendly and warm guidance and expertise in helping me choose and design my engagement ring. Julie made the process simple and carefree from start to finish. The end result exceeded my expectations and I love my ring! I would recommend Hope Diamonds to anymore looking for diamonds! Thank you
Julie was amazing - her knowledge and professionalism is first class. We had a very good idea of what we wanted. Julie refined our concept and has produced the most stunning engagement ring for a very reasonable price. If you want customised professional service with a personal touch, do not hesitate - Hope Diamonds is your answer.
I've purchased several diamonds and a range of other stones including opals, sapphires and more from Julie. The quality and price point was excellent. Her calm, relaxed approach to creating bespoke jewellery has been spot on every time. I wouldn't go anywhere else.